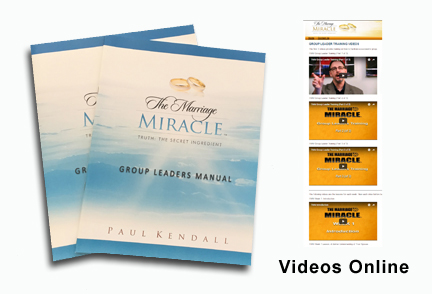 Click the link below and order:
2 group leader manuals.
PLACE ORDER
UPDATE: The way we distribute the Group Leaders Kit has changed. We have placed the training videos online making it easier to access them from your computer, tablet, or smart phone. That has also allowed us to greatly reduce the price from $50 to $20 for the Kit.

Be sure to order 2 Group Leaders manuals; 1 for husband and 1 for wife:

- Two Group Leader Manuals
(1 for husband and 1 for wife)

- To start viewing the 15 training videos
and download needed documents: CLICK HERE

PRICE: $20 ($10 x 2) (+ shipping & handling)

NOTE: This kit must be purchased with a Couples Kit unless the new Group Leaders already have an existing Couples Kit from going through the program.